Kinship Collection - Set of 3 Notebooks (Group Elizabeth)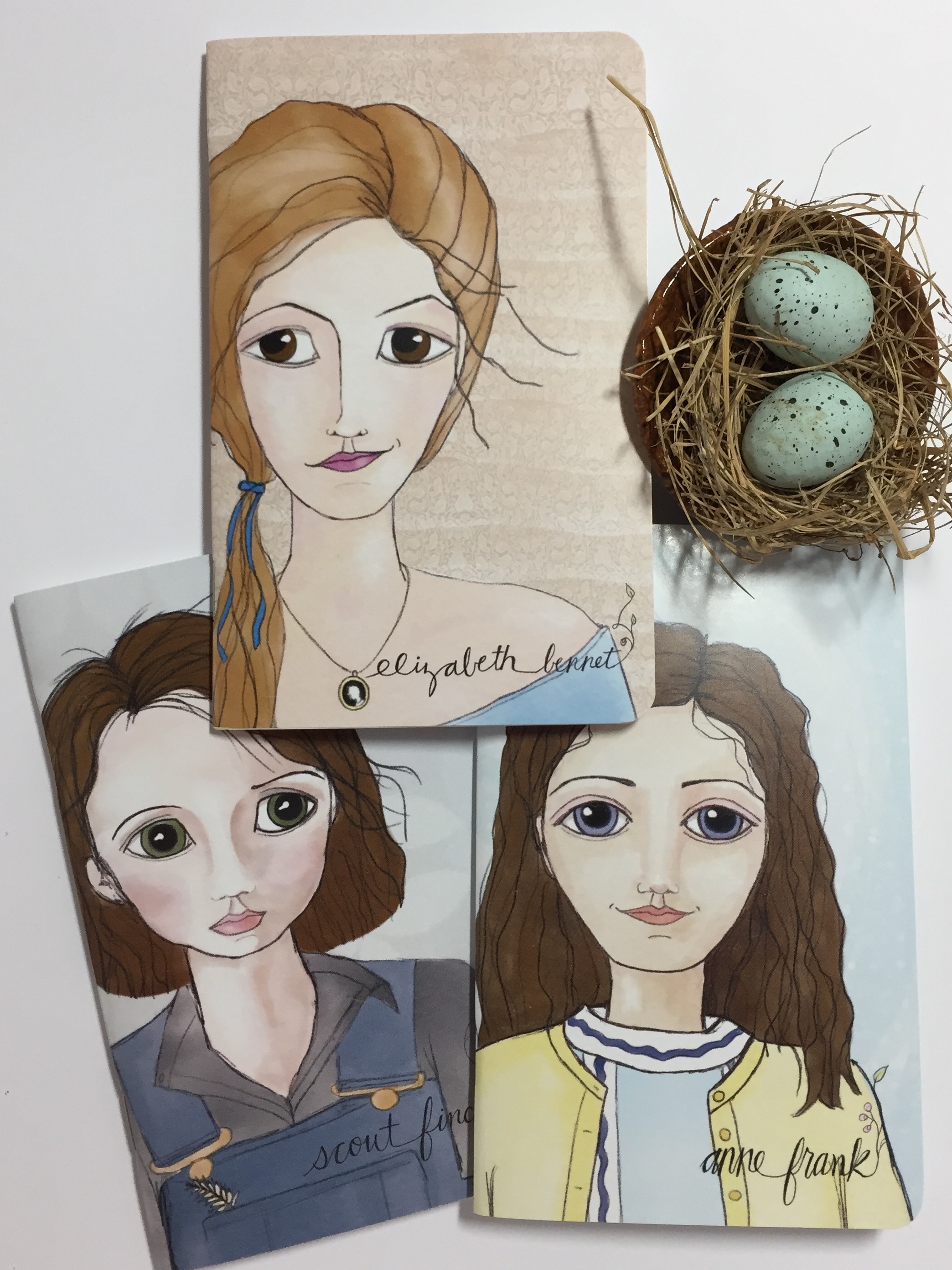 Kinship Collection - Set of 3 Notebooks (Group Elizabeth)
These notebooks come in a set of three different characters. They are packaged in a clear sleeve and are 3.5 by 5.5 inches. Their dotted-line interior is great for book club notes, grocery lists, creative brainstorming, sermon notes, and journaling. There is a quote from the character on the back of their notebook.
SET INCLUDES:
Elizabeth Bennet, Pride and Prejudice: "You may ask questions which I shall not choose to answer."

Anne Frank, The Diary of a Young Girl: "How wonderful it is that nobody need wait a single moment before starting to improve the world."

Scout Finch, To Kill a Mockingbird: "We strolled down the sidewalk, listening to porch swings creaking with the weight of the neighborhood."